There have been too many times where I've seen someone walk out of the house with nothing to eat, saying that they'll grab something on their way to where they're going. They'd rather grab something unhealthy to eat, just because it's quicker. Seems like a problem that is becoming more troublesome as our pace in life grows quicker. But for now, at least, I've found a good solution: Frusion C-Charged Fruit Smoothies.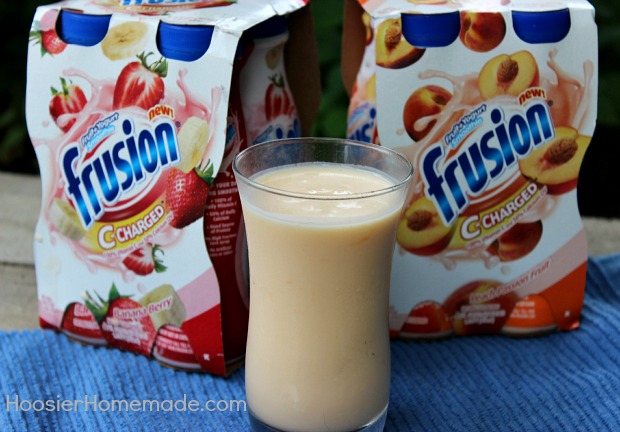 These smoothies are downright delicious, coming in such flavors as peach passion fruit and banana berry(my favorite). And for all their deliciousness, they're good for you too; boasting an entire day's worth of vitamin C and half of your daily need of calcium. All of this while not even needing high fructose corn syrup.
These smoothies not only taste delicious, you can see the goodness in them at first glance. The color and texture of each smoothie looks very appetizing, just make sure you shake well first! And to enjoy these snacks, you don't even need a spoon; Frusion smoothies come in a convenient bottle to drink from. That way you can just grab and go.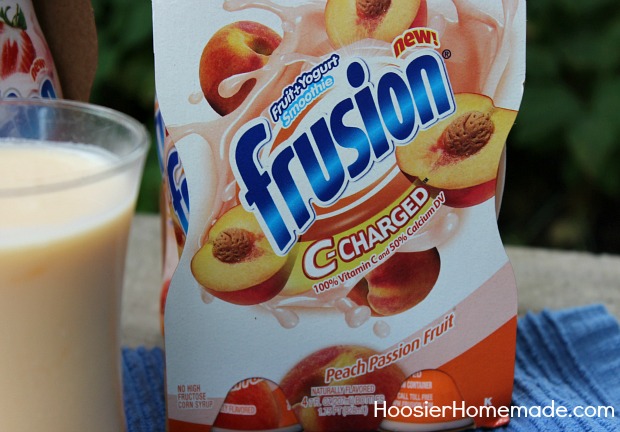 I had my family try these new smoothies, and I was very pleased with the results. They all loved them. It seemed that as a whole our family's favorite flavor was also banana berry. Even our oldest son, being the picky eater that he is, greatly enjoyed them, saying that it solved his dilemma of going out without something to snack on.
Our youngest son will be glad to have these when he goes back to high school, and they will make a great healthy breakfast for our middle son while at college. They make a good save-able snack as well; just put a frozen one in the cooler, and by lunch time all you need to do is give it a good shake and gulp it down.
A big thumbs up from our whole family, myself included, means that these Frusion smoothies are likely to be stocked in our fridge for a good long while.
Try Frusion C-Charged free after mail-in rebate! Visit www.freefrusion.com for more details