It's truly not Christmas without some frosted sugar cookies. My kids ask all year long for them but none are as special as the ones we make for Santa on Christmas Eve. This year, we'll have a recipe that creates the perfect Frosted Sugar Cookie and I can't wait!
100 Days of Homemade Holiday Inspiration continues with Day 27! Each day we are inspiring you with  recipes, decorating ideas, crafts, homemade gift ideas and much more!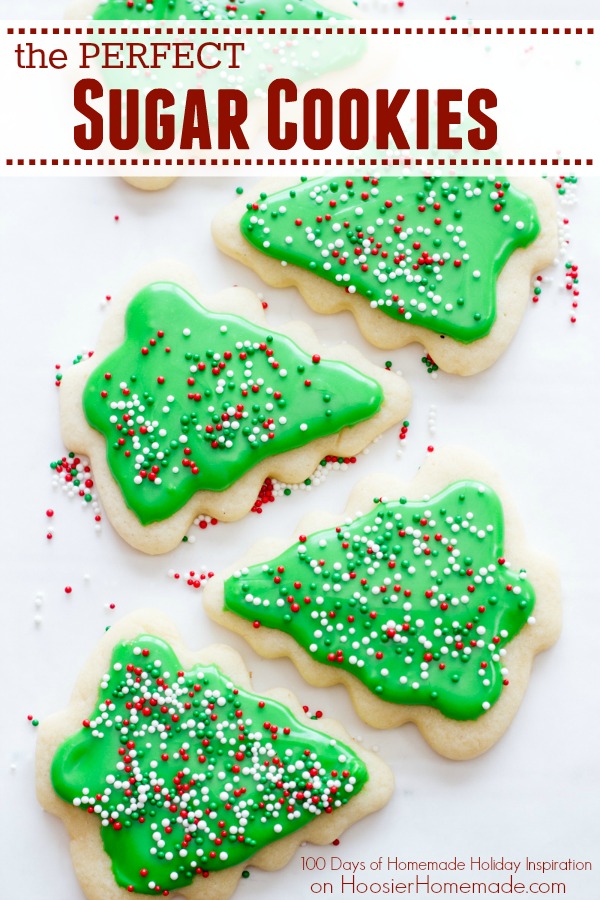 I love the idea of using almond or peppermint extract instead vanilla in these cookies. Peppermint would be absolutely perfect, especially if you make candy cane cut outs and frosted them with red and white frosting! Yum!
Find these Frosted Sugar Cookies from Back to Her Roots by clicking the link below…
Sign up to receive a daily email full of Holiday Inspiration