Since it's Cupcake Tuesday and I'm having a week long Fourth of July Celebration, I couldn't let the day go by without some very special cupcakes.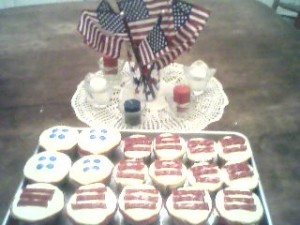 I started with a plain white cake mix.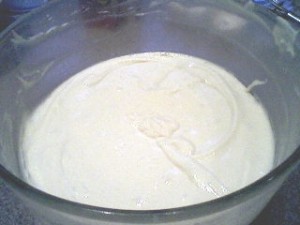 Divided the batter into 3 bowls. I just estimated it, although I had more white left over than red or blue. I think next time I will measure it into cups.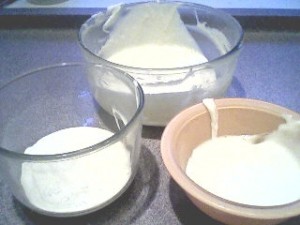 I tinted the batter red and blue with food coloring.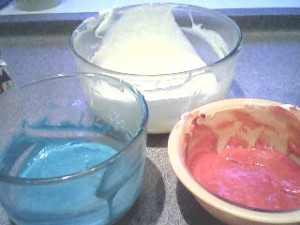 I found these cute cupcake liners at Walmart, they are made by Wilton.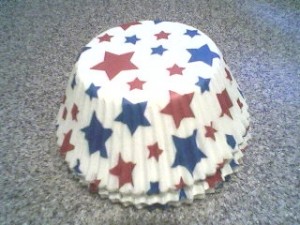 I used a large tablespoon and started with the blue batter, then added white and finally red. Again, next time, I think I will use a smaller spoon or put a smaller amount of batter in. I ended up overflowing them a little, but when they baked up, they looked okay.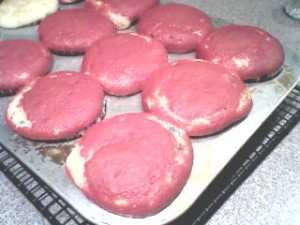 Then I frosted them with White Buttercream Frosting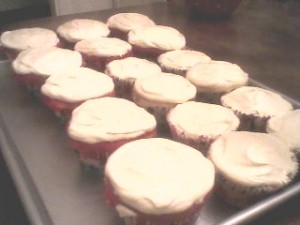 But, I couldn't just leave them plain. I added blue M&M's and licorice to form an American Flag.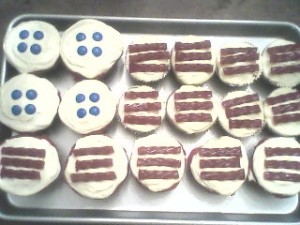 And here is the how special batter turned out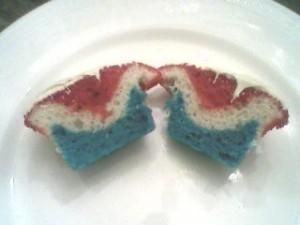 How fun are these?
And I think the presentation with my flags turned out cute too!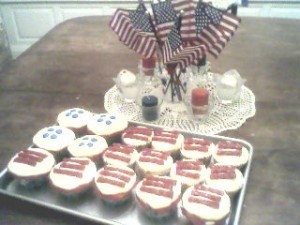 Now I just need a big white platter for them. I'll have to keep my eye open at Goodwill for one.
For more great blog carnivals, please visit:
~Ultimate Recipe Swap hosted by Life As Mom
~Works For Me Wednesday hosted by We Are THAT Family
~Tempt My Tummy Tuesday hosted by Blessed With Grace
~Tasty Tuesday hosted by Balancing Beauty and Bedlam