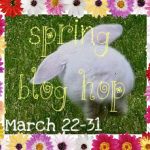 Well, here we are already! Week #2 of the Spring Hop Party! Wednesday will be our last day! Have you entered the giveaways from last week??? They are awesome!
Today, our hostess is Amanda from i am baker. She bakes and decorates the most amazing cookies and other treats! Don't go hungry when you visit her blog

You aren't going to want to miss her giveaway either! It's great!
Wouldn't you love to find an Easter basket in your front yard filled with these cookies?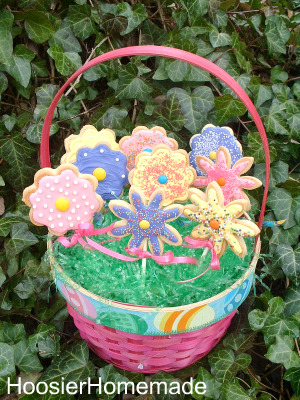 They are really very easy. I used the Almond Sugar Cookie recipe that I used for the Easter Egg Cupcakes and the Easter Bonnet Cookies. I rolled them a little thicker so they would hold the lollipop stick a little better. After cutting them out with the flower shaped cookie cutters, a carefully pushed a lollipop stick into one end, then baked them.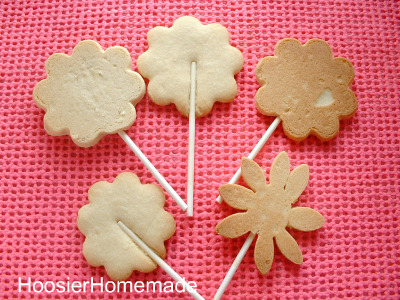 To decorate, I used canned frosting, because it melts and holds up better. Instead of dripping the frosting on like I did with the Easter Bonnets, I filled my Wilton plastic bottles. Piped on the outline of the flowers, then put the plastic bottle filled with frosting, back into the microwave for about 5 seconds, just to make it more thin and easier to flood (fill) the cookie, then I just decorated with an assortment of sprinkles and M&M's for the centers of the flowers.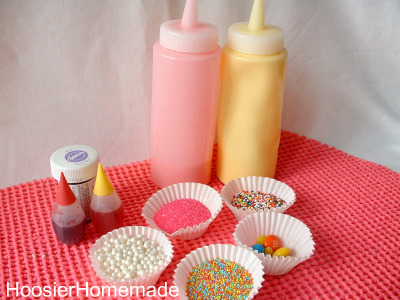 I filled the basket with floral foam, covered it with Easter grass and tied a ribbon onto the lollipop sticks. Next time I think I will tie the ribbon first, then decorate. It was a little tricky not to get the cookies messed up while putting the ribbon on.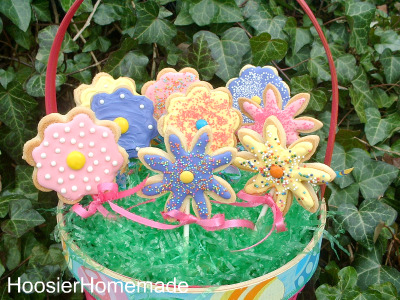 If you need some more Easter dessert ideas, take a peek at the goodies I shared last week.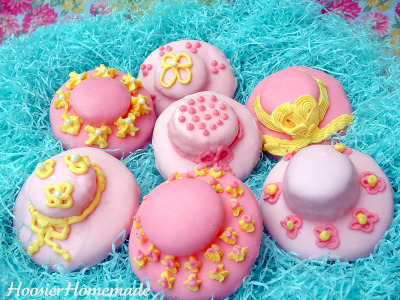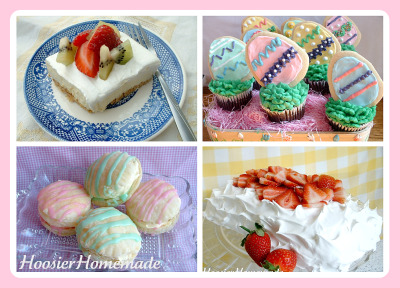 ~Easter Egg Cupcakes and giveaway for a cute Recipe Box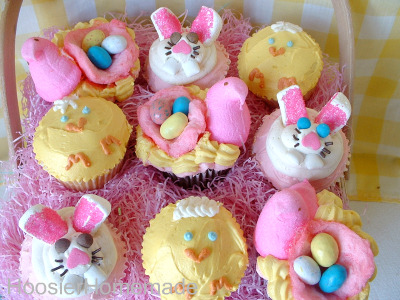 ~Easter Cupcakes and a giveaway for a Dual Decorator Bag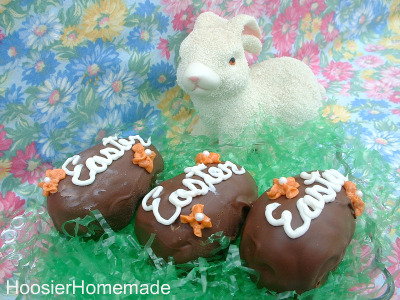 Are you baking for Easter? Share with us what you are planning!