Does your family love Pizza? I think most families do…I know our boys do! We usually have it at least 2-3 times per month. We have tried pretty much every kind of pizza…take out, make from scratch and even frozen.
It seems like lately, life has been so busy, it's nice to have a frozen pizza in the freezer to throw in the oven. It's also convenient for when I'm gone on a business trip and also for Andrew to eat before he heads to work or school.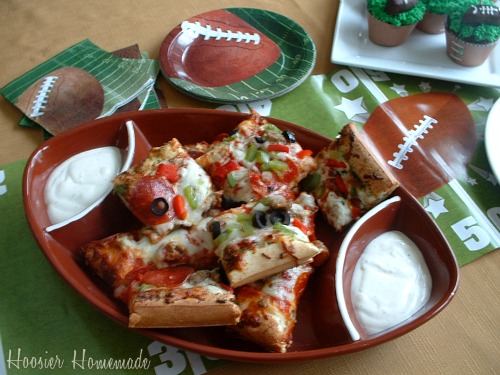 We had the opportunity to try DiGiorno Rising Crust Pizza for our Super Bowl Party last night. We had never tried this variety before and REALLY liked it, in fact, even more than take out.
Walmart had DiGiorno Pizza on Rollback for $3.98…GREAT price! I think I will head there today and grab a few more, I hope they still have them at that price.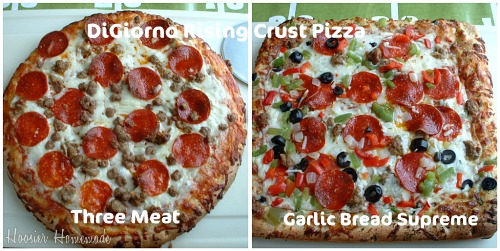 Our Super Bowl Menu…
DiGiorno Rising Crust Pizza…Three Meat and Supreme
You can see our Whrrl including our shopping trip to Walmart for the DiGiorno Rising Crust Pizza #digiornogt.
Were you happy that Green Bay won? Or are you a Steelers fan?
Disclaimer: I was compensated for this post by Collective Bias, but all opinions and experiences are my own.