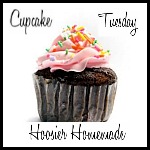 Welcome to another edition of Cupcake Tuesday! I'm excited to not only share with you some fun Snowman Cupcakes today but also an awesome giveaway!
First, the cupcakes…since we have received over a foot of snow in the last 3 days, I just had to create some fun Snowman Cupcakes to share with you.
Start with your favorite flavor of cupcake, I used vanilla. Then create snowmen using marshmallows and decorate with assorted candies.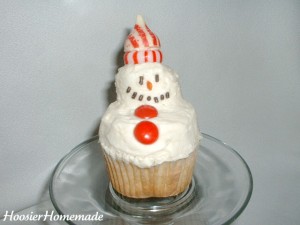 For these, I added a large marshmallow and then frosted the top including the marshmallow. His hat is made from a mint and a Candy Cane Kiss, M&M's for buttons and sprinkles for his face.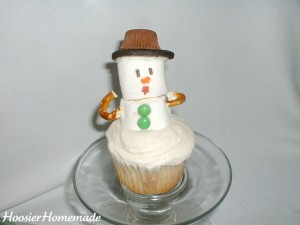 I found it much easier to attach the marshmallows with a toothpick. For his hat, I used an Oreo (one side) and a small Peanut Butter Cup, mini M&M's for buttons, pretzels for his arms and sprinkles for his face.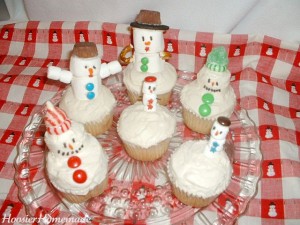 This is also a great way to use up some of that leftover Christmas candy. Use your imagination or let the kids decorate their own.
I was so excited when Anne-Marie, aka the Soap Queen, contacted me about her Cupcake Bath Bombs. Along with her partner, Amber, they run Bramble Berry, a website with tons of soap supplies. They also blog over at Soap and the Finer Things in Life, where you will find lots of goodies.
They have graciously offered one of their Cupcake Kits, to be given to one lucky Hoosier Homemade reader. Here is a brief description of the kit, from their site:
"Bath Bomb Cupcake Kit:
With this kit you can create 6 blue bath bomb cupcakes with pink frosting scented with Cream Cheese Frosting fragrance. The included recipe will make a little extra frosting – but we think that's helpful when you are first learning to pipe frosting."
Head on over to find out what's included in the kit.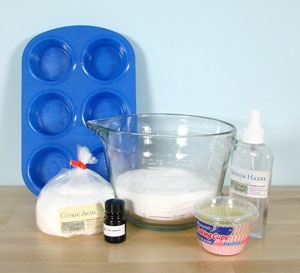 And look what fun Cupcake Bath Bombs you can make with the kit.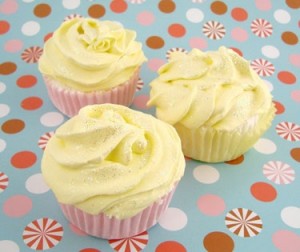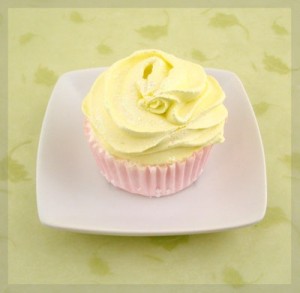 And now for the details on how to enter:
Link a cupcake or muffin recipe to Cupcake Tuesday
Visit Bramble Berry and leave a comment telling us which product you like the best
Visit my Cupcake Heaven page and tell me which cupcake is your favorite
Leave me a comment telling me what kind of cupcakes you would like to see in the future or what flavor you would like
Follow me on Twitter (@HoosierHomemade) and leave me a comment
Follow Anne-Marie on Twitter (@brambleberry) and leave me a comment
Tweet about the giveaway and leave a comment letting me know
Become a subscriber to my blog – 5 entries! – yes, it's my shameless attempt to get more subscribers
Become a subscriber to Soap and the Finer Things in Life – 5 entries!
Head on over to Bramble Berry and make a purchase – 5 entries!
And there you have it 🙂 10 great ways to enter. Please leave me a seperate comment for each entry. The giveaway will be open until Monday, January 11, 2010 at 8 p.m. CST, at that time, one winner will be chosen by Random Integer.
Now it's your turn! Please share your cupcake or muffin recipe! For the guidelines, you can visit Cupcake Tuesday. Be sure to link back to this post and visit some (or all) of the other participants.