Vacuuming is one of the most dreaded chores in our house. Not because it's hard, but because there's a lot to vacuum. Our house is pretty much all hardwood, except for the few places we've covered with rugs andwe've been looking for a while now for an option to vacuum and mop up easily. And I think I've found that option.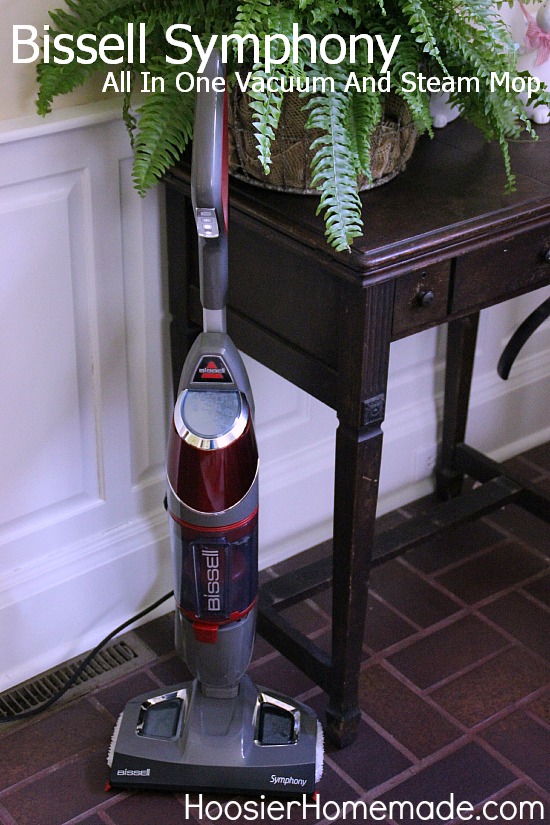 I've gotten the chance to try out Bissell's new Symphony vacuum and steam mop, and so far I've been pretty happy with it. Before even using it, the first thing I noticed was it's size. With its collapsible handle, it takes the least storage space out of all the vacuums that I've had. In a house full of knick knacks and decorations, storage space is a commodity, so that's a big plus for me.
The Symphony is available exclusively at Walmart for $198.96 and here's some of the features you get with this product
One pass cleaning fo both dry and sticky messes
Easy to use Easy Touch Digital Controls
Adjustable handle that collapses for easy storage
Steam eliminates 99.9% of germs and bacteria when used as directed
Dry Tank Technology to keep steam moisture out while you clean
A patented easy-release mop pad tray
Innovative suction design for superior dry debris pickup
3 ways to clean; vacuum and steam at the same time. Or use as a separate vacuum or separate steam mop.
After I gave it a couple tries around the floor I found a few good and bad things.  Let me get the bad out of the way first. The seal for the water tank closes a bit too tight. I needed a knife to pry it open. Secondly, the mop pad seems like it would get dirty quickly, so for bigger houses you'd need to buy an extra pad. My last gripe is that it's a bit hard to push the vacuum when the steam is going.
But I suppose that's a fair trade off, because when I ran the vacuum and mop at the same time, dirt and grime went away much much easier. One of the best cleans I've had in a while and it gives me some piece of mind knowing that I'm eliminating 99.9% of germs and bacteria with the steam..
Other than the water seal, everything else comes out easily for quick maintenance. The cord is long and so doesn't restrict vacuuming multiple rooms in one go.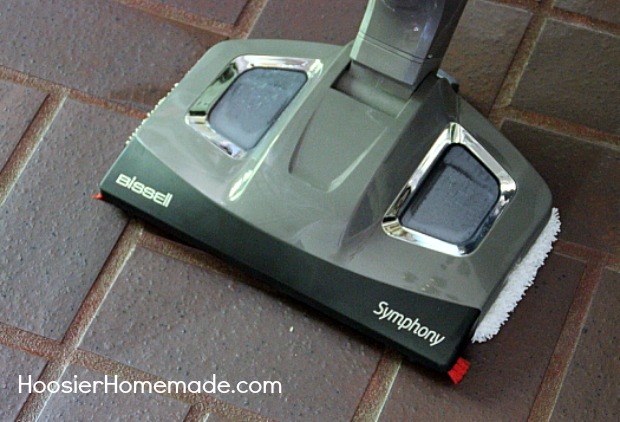 All in all, it's a great product. I have some problems with it, but in my opinion the good outweighs the bad. So it gets my thumbs up. If you're looking for a vacuum/mop for your home, I'd recommend this one. You can pick one up today at your local Walmart or order online at Walmart.com and be enjoying clean floors tomorrow.