If you visit my blog often, or even once in awhile, you will quickly notice that I LOVE to bake. I have said it before, and will probably will say it tons more, I would bake all day, everyday, if I could. And I got my chance last Saturday, well at least, part of the day (12 – 5:30)
With the boys back in school, I wanted to bake some breakfast snacks that they could grab and go, since we leave the house at 7 a.m. to take them to school.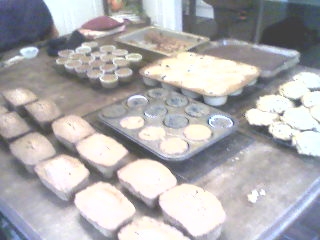 Even though I spent 5 1/2 hours baking, I got a lot done.  I find it easier to do lots of baking at one time.
All of the ingredients are out
The measuring cups are already dirty
The oven is preheated
The kitchen is a mess, so why not get lots done
It frees up time during the week
One of the new tasks that I tried this time was having a tub of hot, soapy water in the sink to throw the dirty utensils in. It worked great and made clean up much quicker.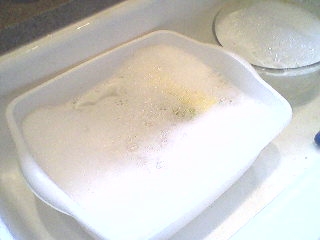 So what did I end up with for my fruits of labor?
Zucchini Bread ~ 13 mini loaves ~ I froze some, shared some and we will eat a lot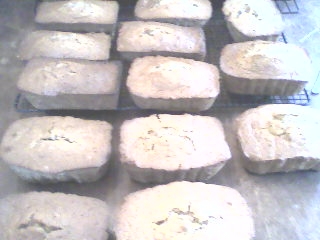 Zucchini Muffins ~ I used a new recipe and they turned out great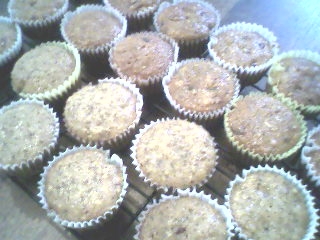 Blueberry Muffins ~ An old stand-by
Blueberry Cupcakes ~ I was excited to get the Cupcake Tuesday cupcakes done a little earlier this week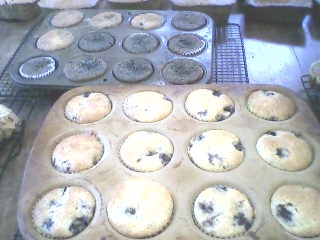 Breakfast Cookies ~ These turned out a little dry, I need to make them again and perfect the recipe before sharing it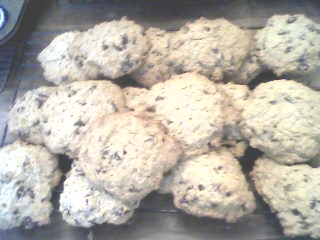 Peanut Butter Swirl Bars ~ The boys are a little tired of all the zucchini, and you can see these were the first to disappear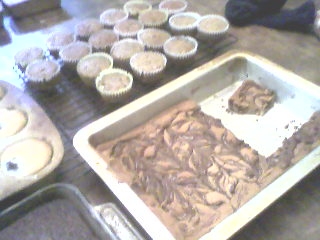 Chocolate Zucchini Cake ~ The best, we love this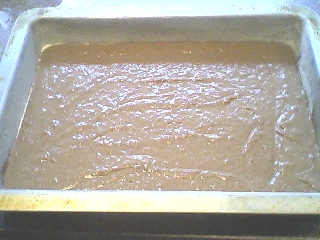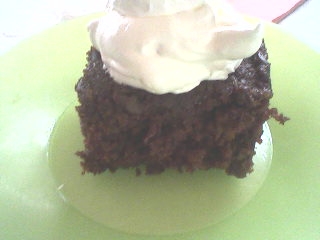 Baking Day worked for me. To see more Works For Me Wednesday ideas, please visit We Are THAT Family.
And Life As Mom has Make Ahead Food on the Ultimate Recipe Swap.