Another great week at Aldi's and CVS. All summer our CVS store was in a temporary location, they opened the brand new store last week and it's great. I was excited to score Free Toilet Paper this week.
Aldi's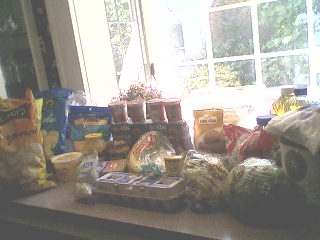 This is a partial shopping trip. Some highlights are…
Lettuce, Broccoli, Cauliflower    3 for $2.00
Chicken Drumsticks   $2.39/bag
Garlic      $.79/bag
Eggs         $.79
Total  $44.51 for 33 items
Walmart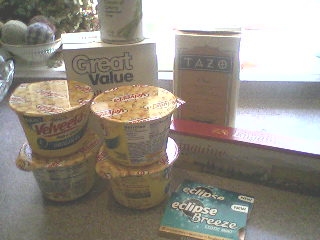 I usually pick up a few things at Walmart that I can't find at Aldi's.
4 Velvetta Shells & Cheese   $.98  (had 2 coupons)
Chai Tea        $3.82    (this last me all week, compared to one trip to the Coffee Shop at $4.00 per cup)
Gum    $.96  (B1G1 coupon)
Shell Macaroni and Linquine   $1.00/box
Cream of Celery Soup $.92
Sorry can't find my receipt for my total.
CVS – First Trip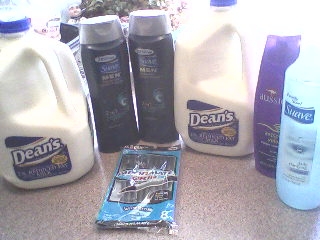 3 Suave Shampoo         $6.00   (Sale $2/ea and received $2/ECB)
Milk   $1.99  ($.99 after receiving $1/ECB)
Aussie Shampoo   (Raincheck for $2.99 and received $2/ECB)
Grip Pens       (Raincheck for $.99 and received $1/ECB = FREE)
Total Spent  $14.66 – received $7/ECB
CVS – Second Trip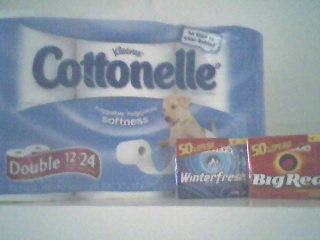 Toilet Paper   (Sale $5.99 – $1 coupon)
Gum  ($1.19 – B1G1 coupon)
Total Spent $.63!!!  Used ECB for Free Toilet Paper
$1.00 ECB still left for the next trip
For more great deals, please visit:
~Frugal Fridays hosted by Life As Mom