This is a call to all teenage drivers and their parents! Teens and Parents, it's time for you to Act Out Loud.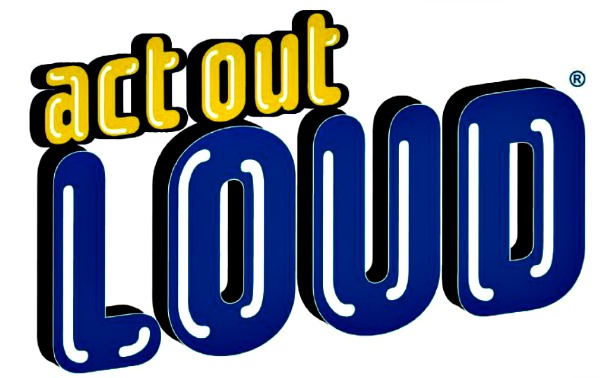 As the parents of teenage drivers we know the dangers and pitfalls of them driving. But I never knew that the leading cause of teen deaths and injuries are automobile accidents. While we as adults take for granted that our children while driving will be safe and observe good driving practices, (cough, cough) ok time to come back to reality. We all know that it is human nature to follow what individuals of common ground think and do, it's called peer pressure. This can be a good thing when put to use in a positive way.
Act Out Loud is a contest that is a part of Global Youth Traffic Safety Month held each May.  It is a youth-led high school contest designed to help youth raise their voices for safe teen driving through fun projects while earning great prizes. Now is the time to get started with the planing and promoting of  your event. Along the way there are goals you need to achieve and rewards for doing so, you can find out more information by checking out ActOutLoud.org.
Registration started on Sept. 4, 2012 and runs through April 11, 2013. But register as soon as you can to earn as many points and money to help you and your school spread the word on safe teen driving.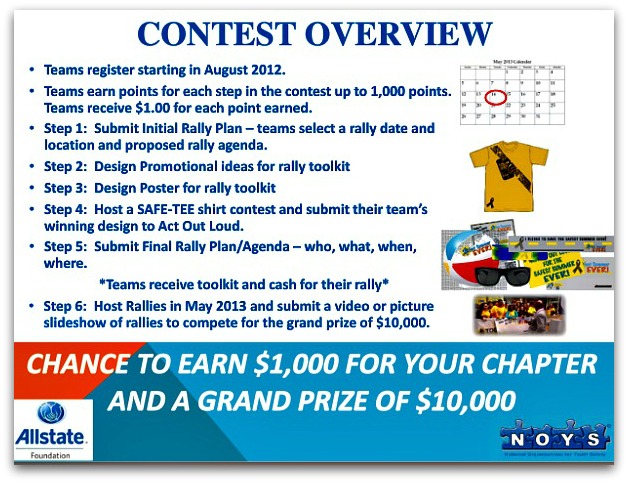 The first step is to secure a location to hold your event, check with your school, church and other local organizations. I'm sure there is a place for your event, you might even find a sponsor while you're at it. The National Organizations for Youth Safety (NOYS) has partnered with the Allstate Foundation as a way to help parents and teens educate themselves on the benefits of safe teen driving.
Join teens from across the nation as they compete to win a $10,000 grant for raising their voices in their school and community for safe teen driving. This year high school teams will plan an Act Out Loud rally to take place in May as part of Global Youth Traffic Safety Month.
Disclosure: NOYS and the Allstate Foundation invited me to a Teen Driving Summit and I am sharing this program with you to help you and your teenage drivers become aware of the dangers of teenage driving. All comments and opinions are my own.