Welcome to the 100 Days of Homemade Holiday Inspiration! Each year we share 100 ideas to make your holiday season more fun, festive, and delicious! Today's round up of ideas will help you create an amazing Dessert Table!
Welcome to my favorite time of the year – 100 Days of Homemade Holiday Inspiration! If you are looking for over 400 ideas, head to our 100 Days page– filled with ideas from the last 4 years! Putting together a dessert table for a party or event is always so much fun! I love to include many different types of desserts, so there is something for everyone. Here are a few of my favorites- they are perfect for neighbor gifts or a weeknight dessert as well!
Sign up to receive a daily email full of Holiday Inspiration 
100 Days of Homemade Holiday Inspiration – 2017
Chocolate Peppermint Pie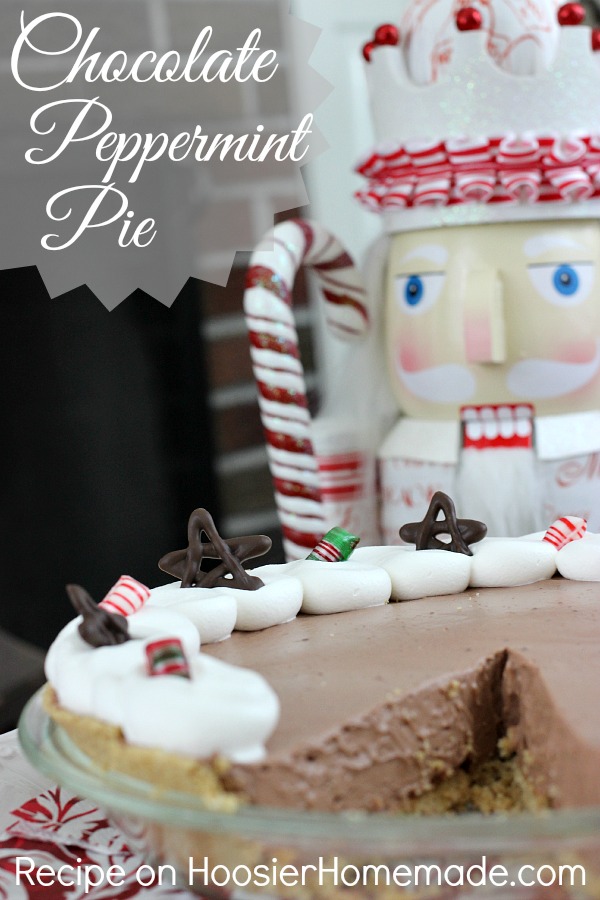 With just a few simple ingredients, this Chocolate Peppermint Pie goes together in minutes – then into the fridge to chill – and in a few hours you have a delicious dessert that looks like you spent hours on.
Christmas Pretzel M&M Hugs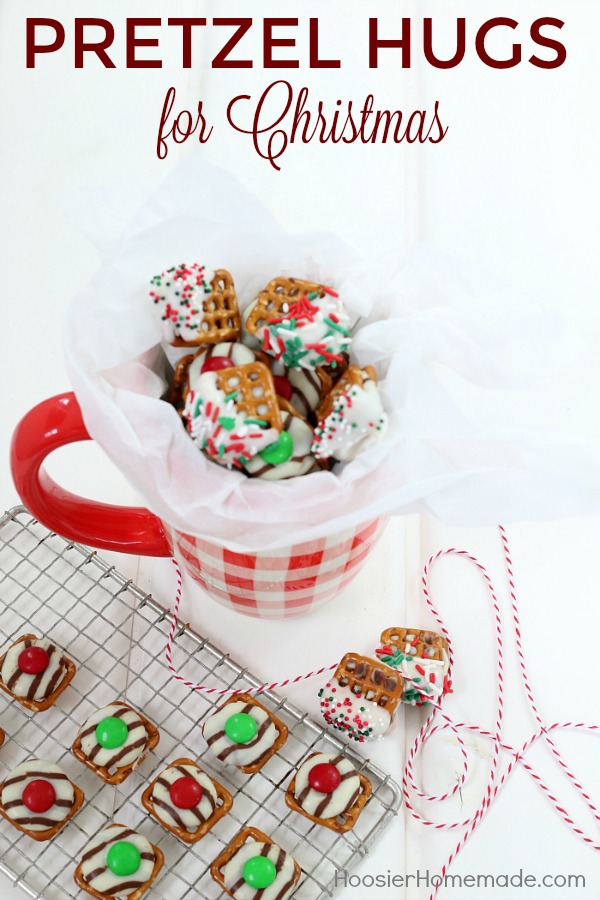 These little Pretzel M&M treats are so easy to make and perfect to grab and go. I like having something easy to snack on for the dessert table! These also look great in a cellophane bag with a ribbon. I love to give them as teachers' gifts or neighbors' gifts!
Triple Nut Tart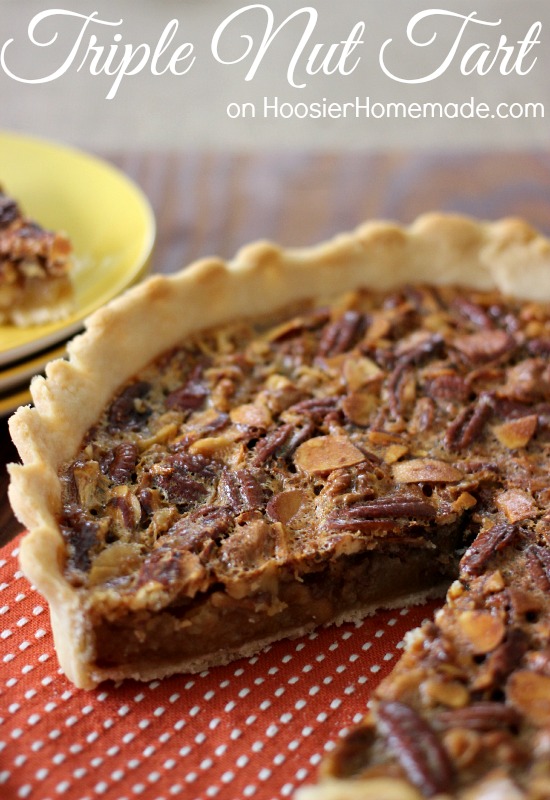 I love an easy but impressive looking dessert. One that will have your family and guests in awe of your work, but we won't tell them how easy it really was.This Triple Nut Tart is the perfect recipe to do just that! This Tart is similar to Pecan Pie but has the delicious flavor of 3 nuts – pecans, walnuts and almonds folded into a creamy filling.
Mini Pumpkin Mousse Pie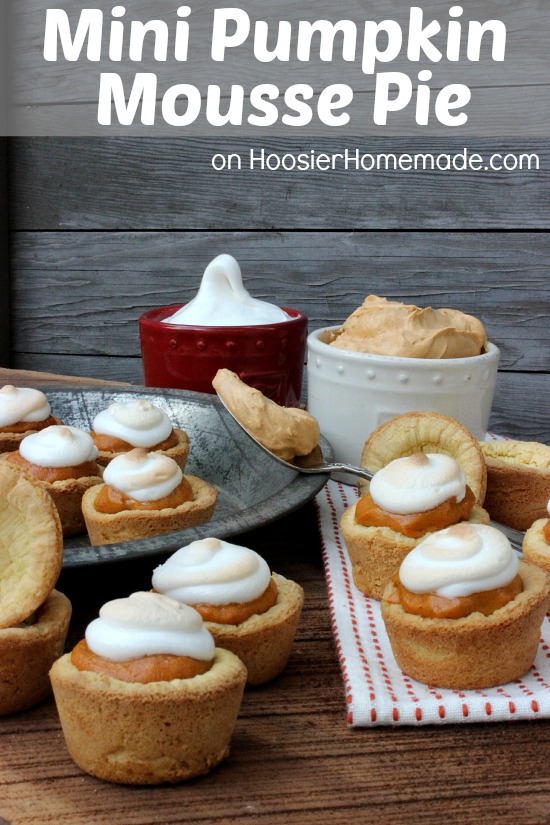 Bite sized desserts are always some of my favorite, and these Mini Pumpkin Mousse Pies are to die for! They are light and fluffy and delicious!
Peppermint Fudge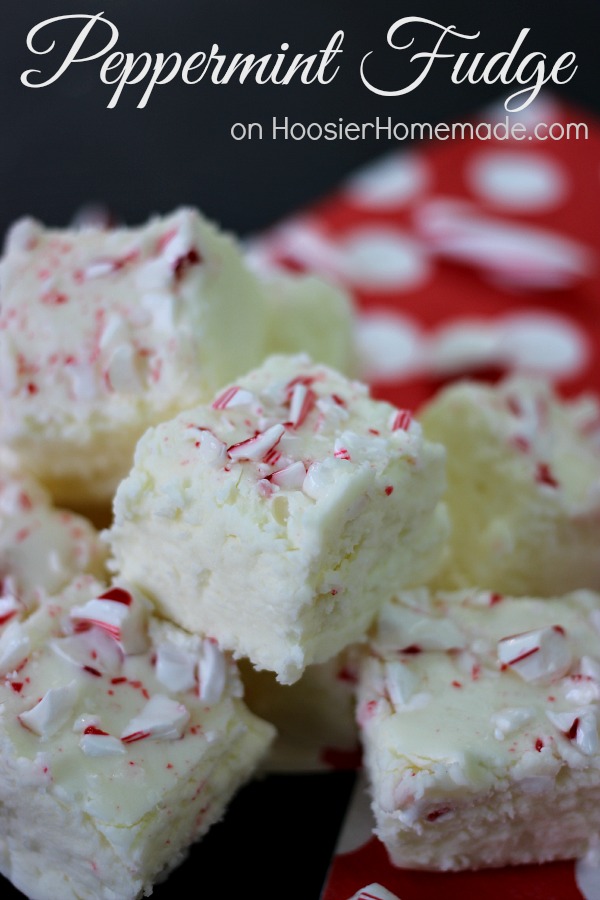 I used to think that fudge was super hard to make- but it actually is quite easy! This Peppermint Fudge is the perfect Christmas dessert- and once you have the formula down you can try other flavors too!
Cupcakes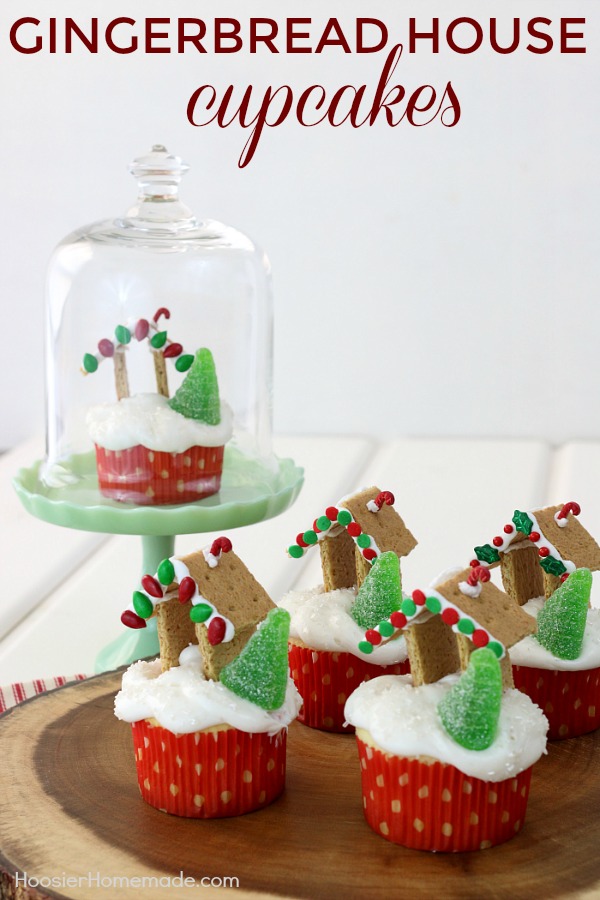 We love cupcakes around here and have quite a few that would make excellent additions to a dessert table! Try our Gingerbread House Cupcakes, Reindeer Cupcakes, or Mini Chocolate Peppermint Truffle Cupcakes!
Cherry Almond Bars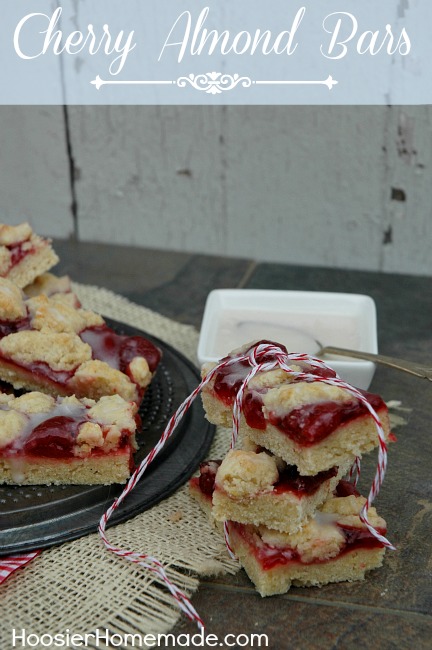 Cherry Almond Bars are a festive holiday treat the whole family will love. I love them especially because they are so easy to make!
Hot Chocolate Cake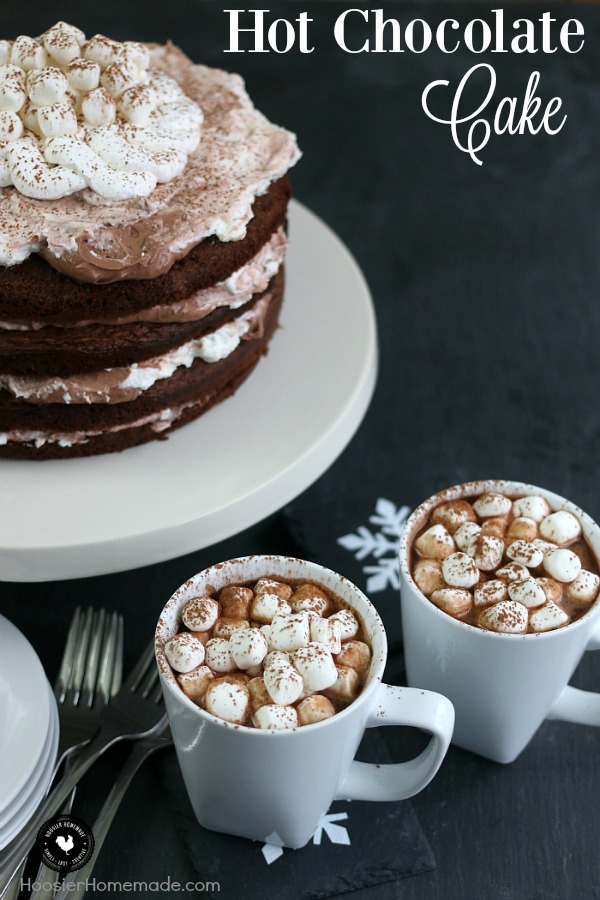 This showstopping Hot Chocolate Cake has layers of moist chocolate cake, pudding, whipped topping, marshmallows and yes, it has hot chocolate too. Such a cozy dessert!
Cookie Dough Truffles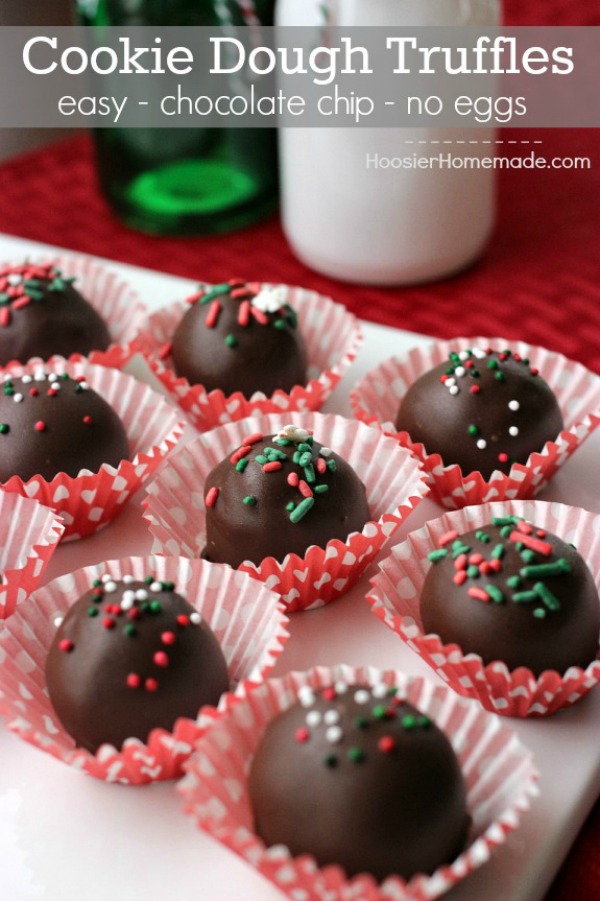 Is raw cookie dough your favorite part of making cookies? I know it's mine! These Cookie Dough Truffles taste just like cookie dough- and no raw egg!
Graham Cracker Log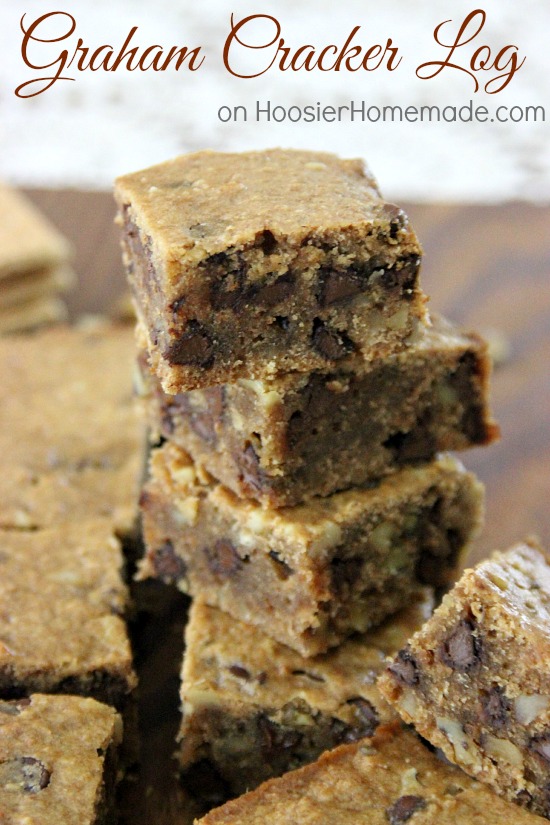 This Graham Cracker Log recipe was made by my Mother in law for as long as my husband can remember. She passed the recipe onto us and we have been baking it for many years as well.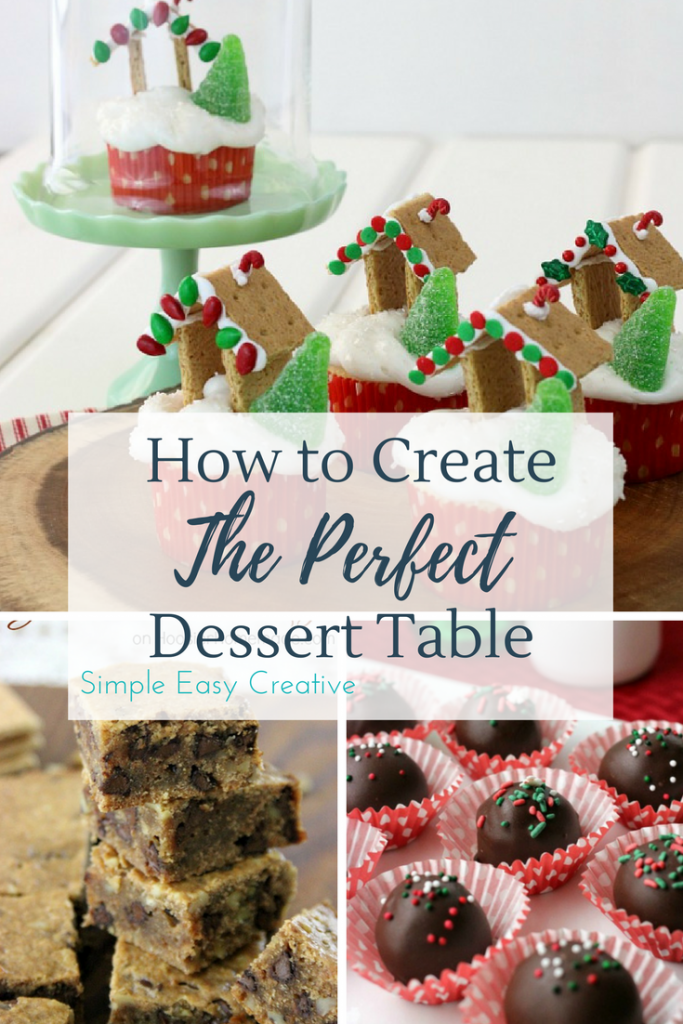 Want more inspiration? Find our 2017 posts below, or click on the main graphic for over 400 ideas!